Dan Omeniuk
Chairman and CEO
Mr. Omeniukis the president of Trappers Transport, a North American Leader is providing temperature controlled transportation services. Dan is the founder of Trappers Transport and has led this company from a being a small business to an industry leader over the last 30 years. Dan's company recently agreed to a $7M credit facility to advance to the WillaMaxProject.
---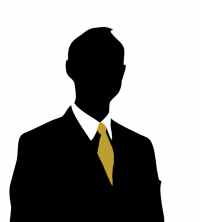 Hugh (Bert) McPherson
President and Chief Operating Officer
Mr. McPherson is a senior mining engineer and has 37 years of experience in managing projects for major mining companies. He holds a BSc in applied sciences in mine engineering from Queen's University, and is a registered professional engineer in B.C. He has successfully added value to mine management teams worldwide, focusing on the implementation of industry-leading mine management standards, safety awareness, team building, assembly, mentoring and the development of functional mine management operations. Mr. McPherson has most recently been the mine manager of Goldcorp's Penasquito mine in Mexico, having over 1400 employees directly reporting to his office. The Penasquito mine is Mexico's second-largest mine and is its largest gold producer. In 2015, the Penasquito mine delivered record gold production of 860,300 ounces and record silver production of 25,926,600 ounces. A total gold-equivalent production figure, including byproduct metals, was 1,688,600 ounces of gold.
---
Lorne Warner
P. Geo
Mr. Lorne Warner has a total of over 30 years of exploration and mining experience with major mining companies Noranda Exploration and Placer Dome Inc. as well with several junior mining companies. Since 2002, Mr. Warner has been involved in exploration management worldwide and was highly successful in the discovery and delineation of several mineral deposits for various junior mining companies. Mr Warner was the first to commence systematic exploration at Detour Lake, Ontario with Trade Winds Ventures and defining a +2.68 million ounce Au, 43-101 compliant resource before being taken over by Detour Gold Corp. Following his success at Detour Lake, Mr. Warner discovered the Falea North Zone U/Ag/Cu Deposit in Mali, West Africa. The Falea Project currently host approximately 23.5 million pounds U3O8/ 21.8 million ounces Ag and 45 million pounds Cu.  During Falea exploration, Mr. Warner initiated systematic exploration programs including several drilling programs on the Fatou Property in Mali. The Fatou project currently hosts a 43-101 compliant report outlining +500,000 contained ounces of gold. Mr. Warner has worked in Canada, USA, Mexico, Brazil, Mali, Niger, Burkina Faso, Namibia, South Africa, China and Papua New Guinea.
---